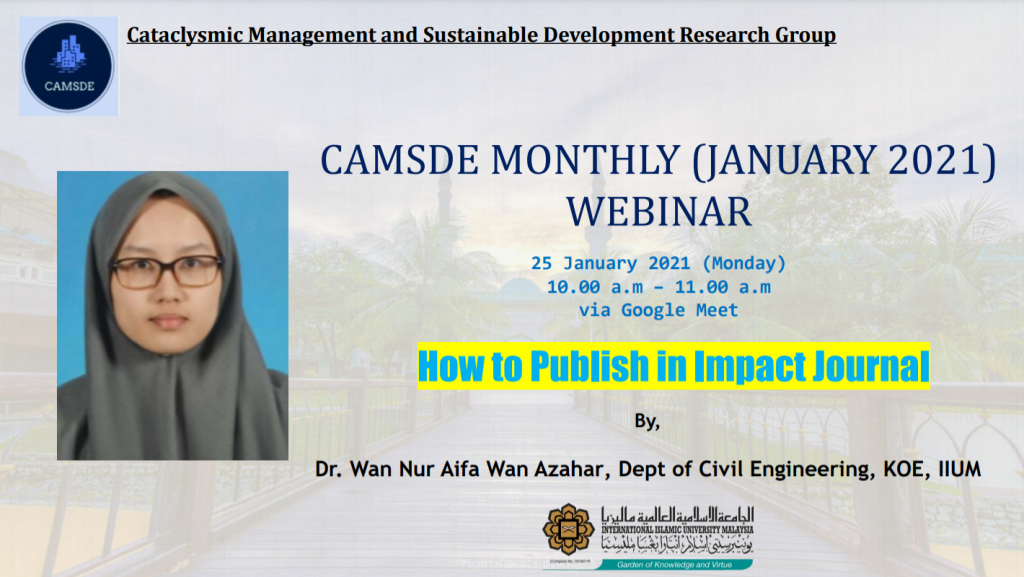 Dr Wan Nur Aifa gained her Bachelor's Degree in Civil Engineering in 2011 from University Teknologi Malaysia (UTM). She then obtained her Master and Doctor of Philosophy from the same university in 2014 and 2018 respectively. Dr. Wan Nur Aifa joined International Islamic University Malaysia (IIUM) as an Assistant Professor in November 2018.
Her area of expertise is Pavement Engineering focusing on pavement materials for sustainable highways. She is currently working on a research on oil based modification for binder as new pavement material.
Throughout her postgraduate studies to date, she managed to publish more than 20 papers in index journals and wrote 2 book chapters. Her current H-index is 8 with more than 200 citations.