Hospitality Grooming Workshop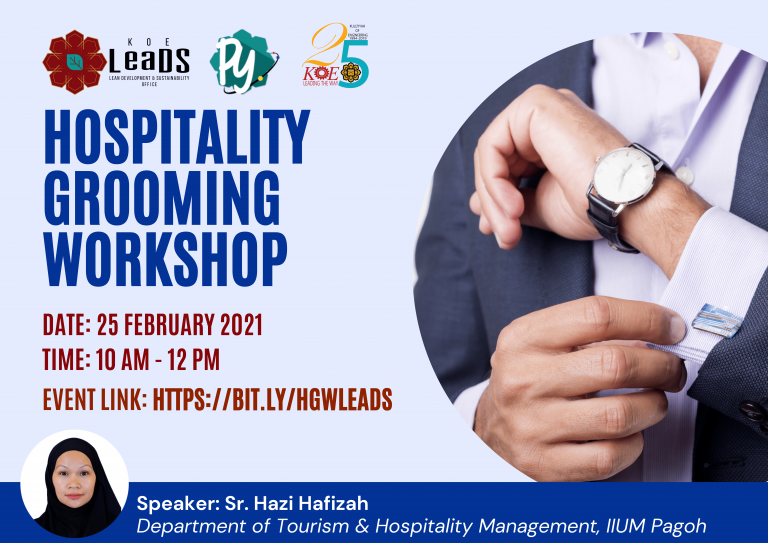 Assalammualaikum W.B.T.
Dear Prof. / Assoc. Prof. / Dr. / Sir. / Mdm. / Br. / Sr.,
May you always be in the best of health and circumstances by the grace of Allah Subhanahu Wa Ta'ala.
INVITATION TO JOIN HOSPITALITY GROOMING WORKSHOP
Lean Development & Sustainability Office (LeaDS) is pleased to announce that we are conducting a grooming workshop. Details of the programme:
Topic: Hospitality Grooming Workshop
Speaker: Sr. Hazi Hafizah, Department of Tourism & Hospitality Management, IIUM Pagoh
Date(Day): 25th February (Thursday)
Time: 10:00 A.M – 12:00 P.M
Free Admission
Platform: Zoom Meeting 
Looking forward to seeing you there! Your participation and support are highly appreciated.
Best regards,
Lean Development & Sustainability (LeaDS) Office,
Kulliyyah of Engineering, International Islamic University Malaysia.